Company culture resources and training material.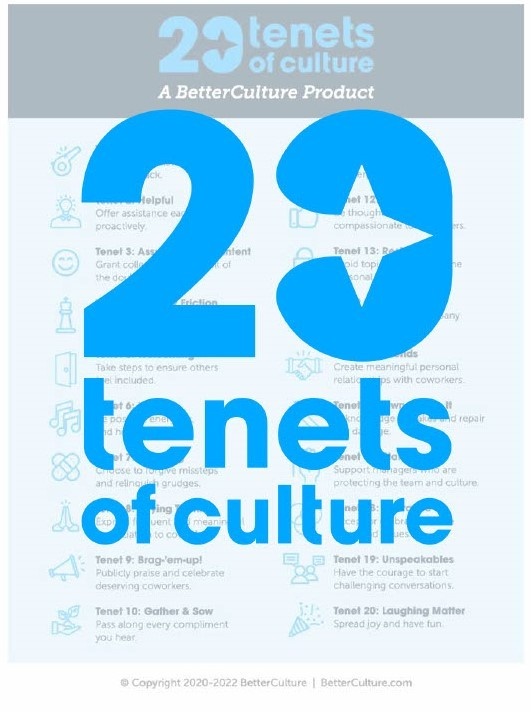 20 Tenets Listing
Download a full listing of BetterCulture's 20 Tenets. These Tenets represent the twenty key attitudes and behaviors your employees need to embrace to contribute to a strong workplace culture.
Team Exercise: Proud of What?
Employee pride is at the heart of company culture. But what admirable or unique qualities of your organization should your employees be the most proud of? Download our list of 33 qualities to get the conversation started!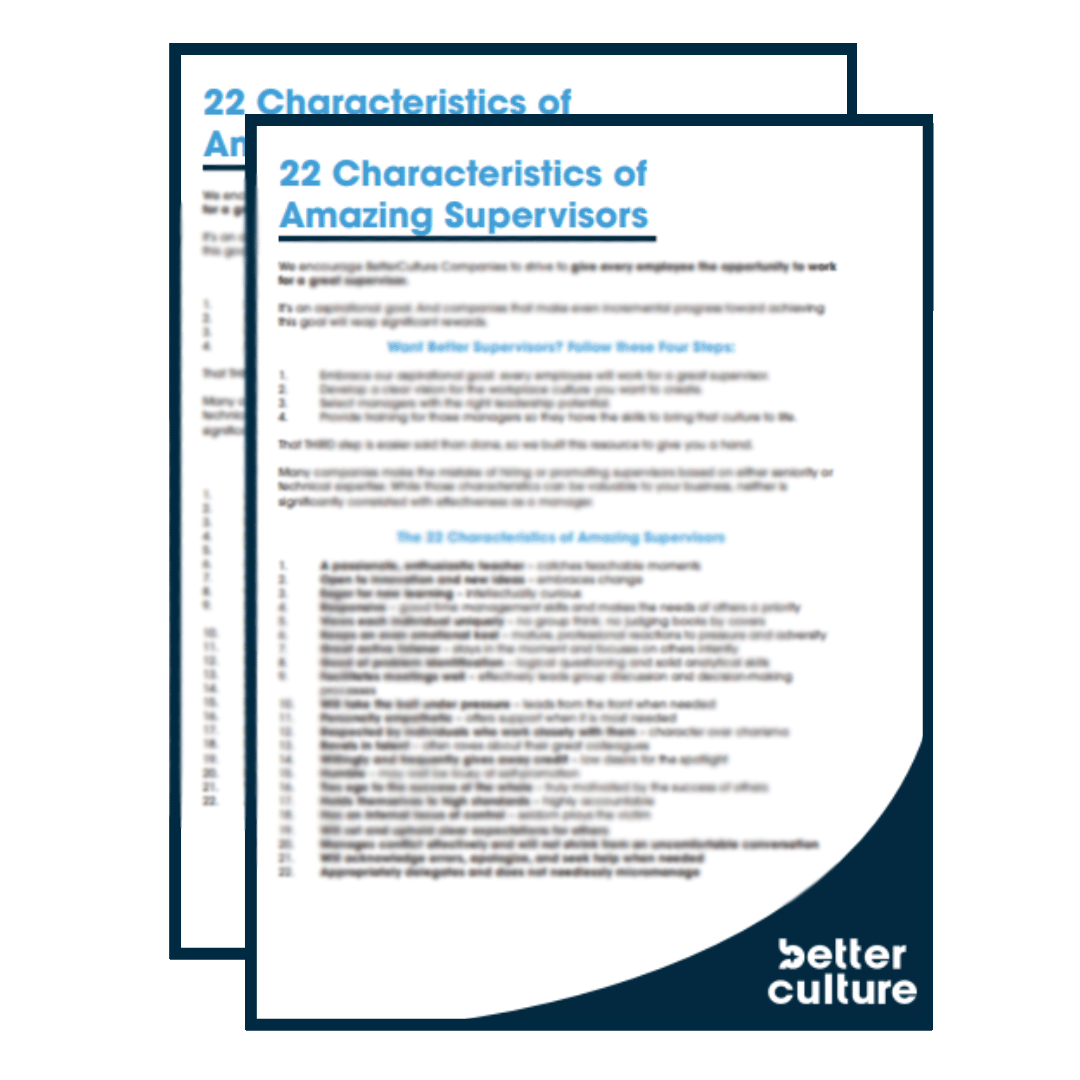 22 Characteristics of Amazing Supervisors
Are your employees working under great supervisors? What are the signs of a potential amazing supervisor? Download our list of the 22 Characteristics of Amazing Supervisors to up your supervision game!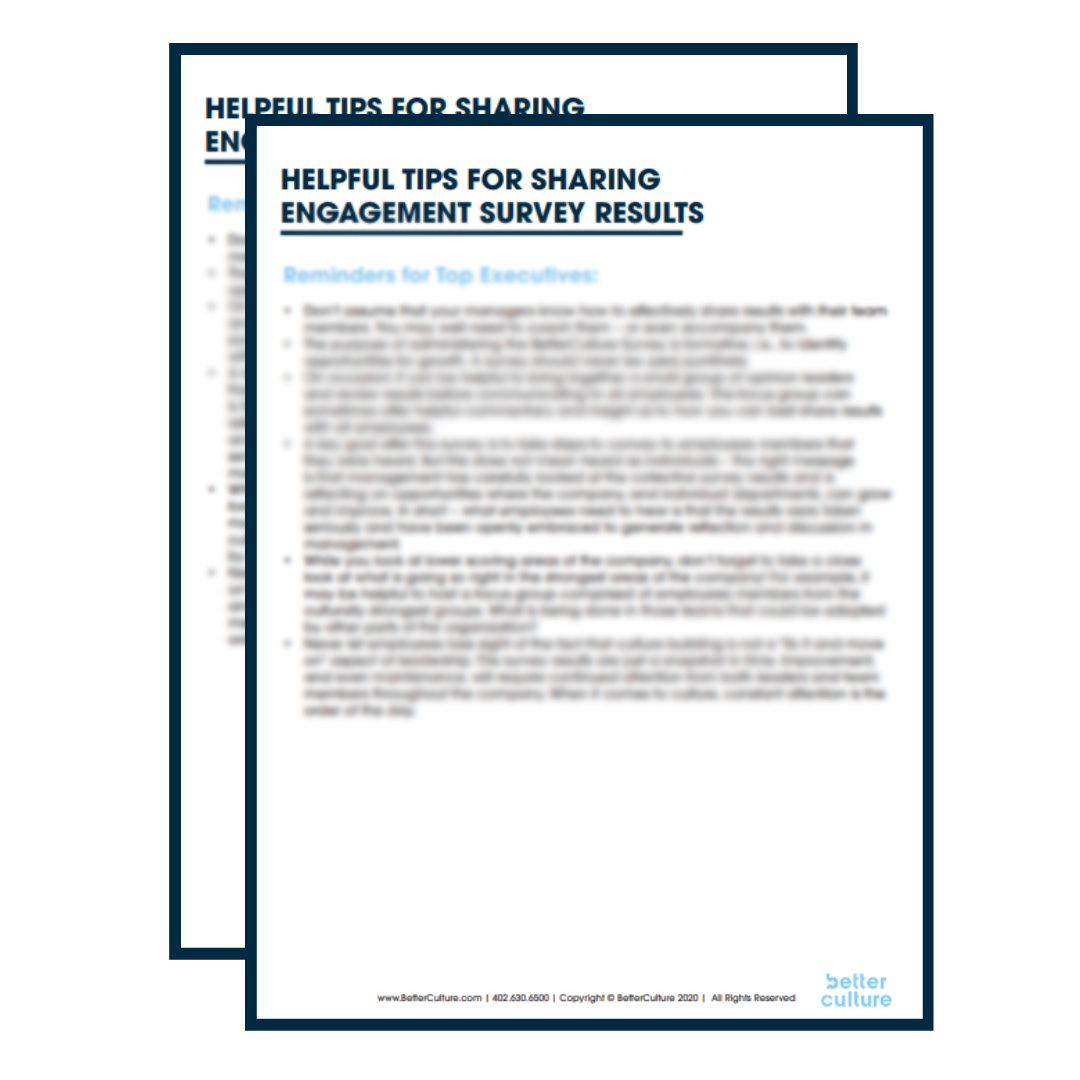 Sharing Survey Results
The best organizations share employee engagement survey results in a way that allows them to build on strengths and address opportunities for growth, without doing harm to their culture. Download our 2-page resource for tips of the trade!
14 Factors of Cultural Health
Does your company have a healthy work culture? Put it to the test against the the 14 factors we measure in our BetterCulture Survey.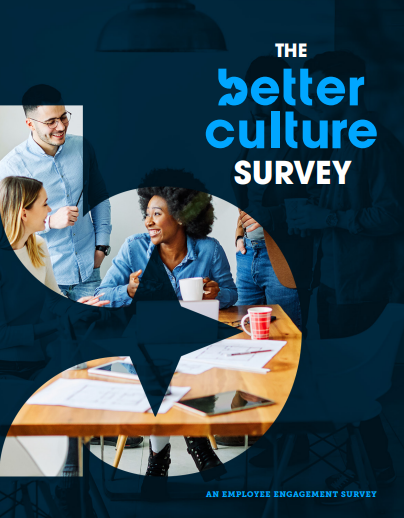 BetterCulture Survey Brochure
Our employee engagement assessment takes only 15 minutes for employees to complete, yet delivers a wealth of actionable data for your leadership team. Download our survey brochure to learn more!
Big Mistakes Leaders Make
We've identified 12 mistakes leaders make that consistently inhibit them from building the work culture and business they want. Download our self-assessment today and see where you stack up!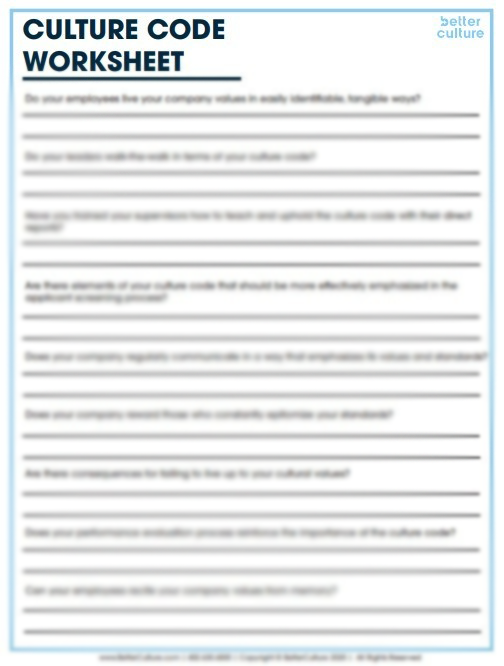 Culture Code/Core Values Discussion
Are you implementing your culture code / core values correctly? Download our worksheet, get your top leaders together, and discuss what needs to be done to ensure your culture works for your company.
The Seven Principles of Leadership
BetterCulture's Seven Principles of Leadership© are a great mental model for what it means to lead. See more clearly. Lead with greater impact.