THE BETTERCULTURE SURVEY©️
The ideal tool to measure, diagnose, and improve your company's culture.
Check the Pulse of Your Organization
Early identification can prevent chronic disease, making regular checkups a key to personal health. This is also true for the cultural health of your organization. Knowing how your employees feel about their jobs, their colleagues, and their work environment helps you to fine-tune your organization's leadership strategies and decisions.
The BetterCulture Survey© is a tool that efficiently and accurately diagnoses the current cultural health of your company. The proprietary online survey takes only 10 minutes for employees to complete, yet it delivers a wealth of actionable data that will help you to:
✓ Assess job satisfaction
✓ Discover entrenched or developing morale patterns
✓ Measure employee pride
✓ Assess team dynamics and chemistry
✓ Gauge supervisor effectiveness
✓ Judge the potency of current compensation practices
✓ Gauge employee confidence in senior leadership
✓ Better plan the future of your organization
✓ And much more!
The BetterCulture Difference
The BetterCulture Survey is designed for leaders who intend to make use of the results.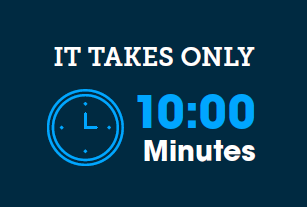 Asking the Right Questions
The BetterCulture Survey was meticulously developed. The individual questions are crisply and clearly written, and each is designed to produce meaningful results that are of practical value to an organization's leadership team. The survey can also be customized by adding additional items specific to a client's unique situation and needs.
BetterCulture's unique, proprietary method of reporting results is both clear and comprehensive. Survey results are presented in an innovative format that shows attitudinal patterns within the organization, while also providing rich detail that will enable ambitious, curious, and engaged leaders to look deeply into the cultural health of their company.
If you have previously received a quote for a customized business survey, you may have experienced sticker shock or loss of breath. BetterCulture offers cost-effective and transparent pricing — and nowhere will you get more for less.
What Our Clients Are Saying
The BetterCulture Survey provides an incredible amount of information. Every minute you spend reviewing the report will be time well spent. It's the best employee engagement survey I have seen."
Thoughtful use of the BetterCulture Survey will help you see opportunities for growth, stimulate beneficial leadership discussions, and ultimately create a better and more successful organization."
We have used other surveys to help assess our work culture and improve employee engagement. None of them provided as much useful information as the BetterCulture Survey."
Schedule a demonstration today to learn more about what the BetterCulture Survey can do for your organization.