A software solution that helps every employee build and protect culture.
…full of employees who have exceptional character, social skills, and emotional intelligence. Would you enjoy being a leader in such a company? How would you predict the company would perform?
Make it Reality with BetterCulture's 20 Tenets of Culture
BetterCulture's 20 Tenets is an easy-to-implement soft skills development system that is designed for all employees. It starts with an employee self-assessment that generates a yearlong series of coaching content delivered directly to every participating employee.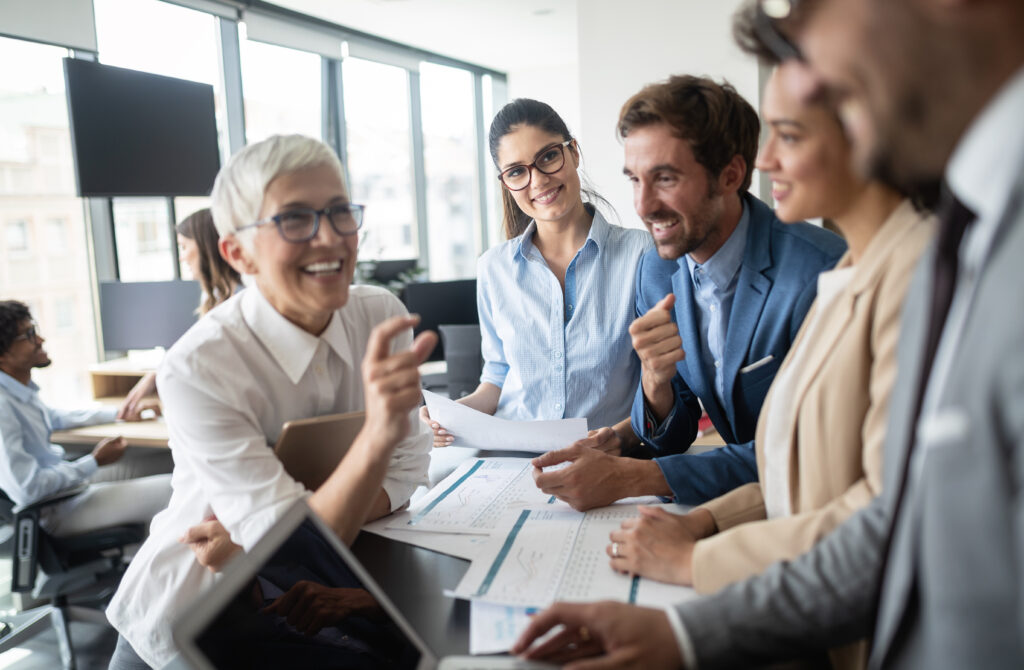 Significantly Improve Your Culture In Two Easy Steps
While most culture initiatives focus on the "top-down" behaviors of executives and leaders, 20 Tenets helps organizations unlock an equally-powerful force: the "bottom-up" attitudes and behaviors of all employees. 
20 Tenets accomplishes this by helping organizations adopt two key practices of organizations with the best cultures…
Step 1: Identify Your Desired Employee Behaviors
BetterCulture has identified the 20 attitudes and behaviors that are most critical to the success of your individual employees, and to the overall success of your business. This simple – yet powerful – list provides a strong foundation for supporting your employees to positively contribute to your workplace culture.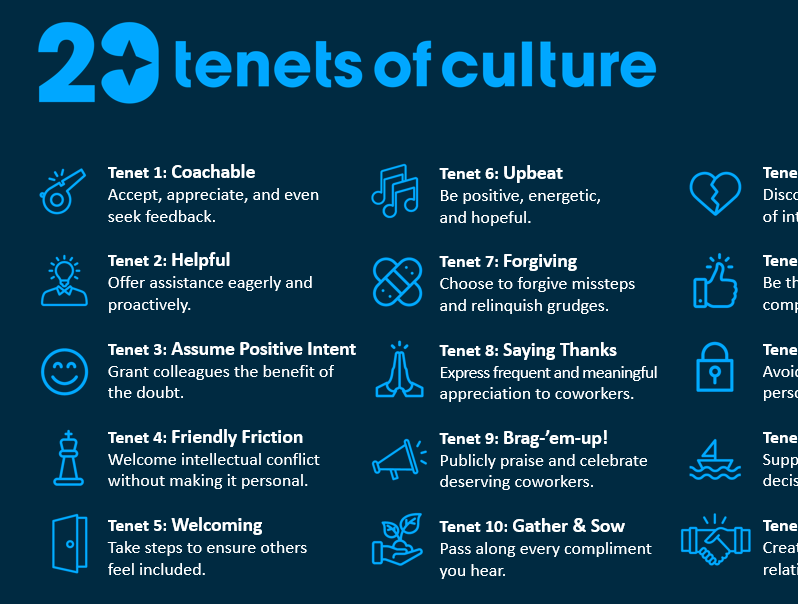 Sample Tenets: How well do your employees live up to the following?
Tenet 1: Coachable. Do your employees accept, appreciate, and even seek feedback?
Tenet 4: Friendly Friction. Do your employees welcome intellectual conflict without making it personal?
Tenet 11: No Gossip. Do your employees discourage discussion of interpersonal drama?
Tenet 14: All Aboard. Do your employees support team and company decisions once made?
Step 2: Influence Your Desired Employee Behaviors
20 Tenets software offers an easy-to-implement soft skills development system for all employees. The program starts with a quick employee self-assessment. This simple assessment generates a yearlong series of coaching content delivered directly to participating employees. Over the course of the yearlong program, employees have access to a personalized growth dashboard while organizations receive informative company-wide data and valuable culture insights.

Ready to Invest in Your Employees and Your Culture?
Book a demo, or contact BetterCulture today!